Adobe.
Our partner for innovative digital content.
Adobe revolutionises the way we work with ideas and information. For more than 25 years, Adobe's award-winning technologies and software solutions have set new standards for digital communication and collaboration, and enabled us to bring attractive, interactive user experiences to virtually any screen. Adobe has made a huge impact on the digital world, in both the professional and private spheres. Adobe software allows companies and organisations to develop varied, high-quality, interactive experiences that can be used at any time and in any place, on virtually all platforms and media.
The good reputation of its products and a portfolio consisting of some of the most highly respected and best-known applications on the market have turned Adobe into one of the world's largest and most versatile software companies.
Our trained and qualified licensing specialists can offer you professional advice regarding the Adobe volume licensing models CLP and TLP. We would be happy to help you choose the right licensing model for your business. Cut costs with efficient licence management and a programme tailored to your individual requirements.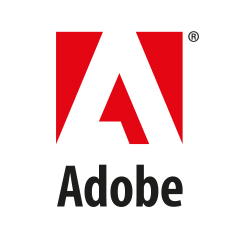 Adobe licencing models.
Value Incentive Plan (VIP)
Subscription licences with variable terms and possible additional work
Enterprise Term Licence Agreement (ETLA)
Limited licencing within the framework of a negotiated three-year contract.
Cumulative Licence Program (CLP)
Purchase unlimited licences within the scope of a two-year contract.
Transactional Licence Program (TLP)
Purchase unlimited licence through the one-time purchase of desktop products without contracts.
Webinar recording: Work more efficiently in a team with Acrobat DC and Microsoft.
Find out more about Adobe Acrobat DC here and let Adobe experts show you how you can optimize your document workflows with PDF tools in Microsoft programs and services